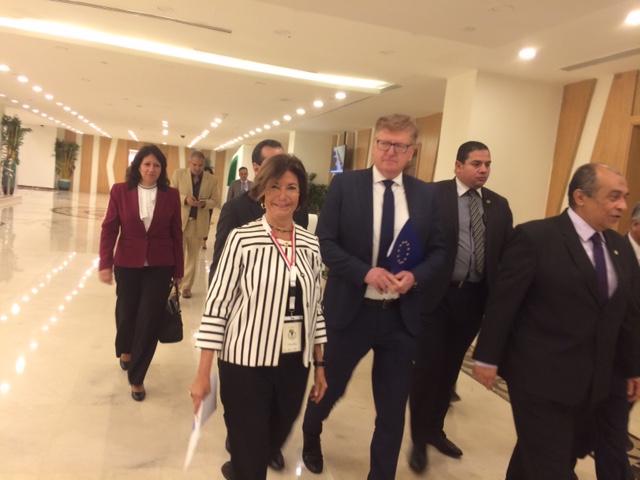 The North Africa Chapter launch event at the 10th Africa Food Day celebration, October 2019 in Cairo.
As a member of the Leap4FNSSA consortium of European and African agribusiness entities, Knowledge Economy Foundation organized the launch of the North Africa Chapter within the international celebration of the 10th Africa Food Day in Cairo on October 28th. Inaugurated by Egypt's Minister of Agriculture and Land Reclamation, Prof. Dr. Ezzeldin Abousteit and Ambassador Ivan Surkos, Head of the Delegation of the European Union
in Egypt, the event gathered key officials from the Moroccan, Tunisian and Egyptian agriculture research centers and universities, representatives from the agribusiness private sector, farmers and startups, to discuss the means of setting-up an International Research Consortium to develop joint European African multi country research and innovation projects in the areas of FNSSA, food, nutrition security and sustainable agriculture. North Africa is selected to set-up the first multi actors funded projects, within the  AU-EU cooperation and the newly launched "Rural Africa Task Force".
Downloads ,