Value Chains Online Marketplaces
For Horticulture, Fish and Dairy
One network for each value chain
Buy and Sell Offers published and matched and contacts notified.
For crops and produce : with options: spot deals, supply agreements, contract farming.
For input supplies cross referenced with the produce.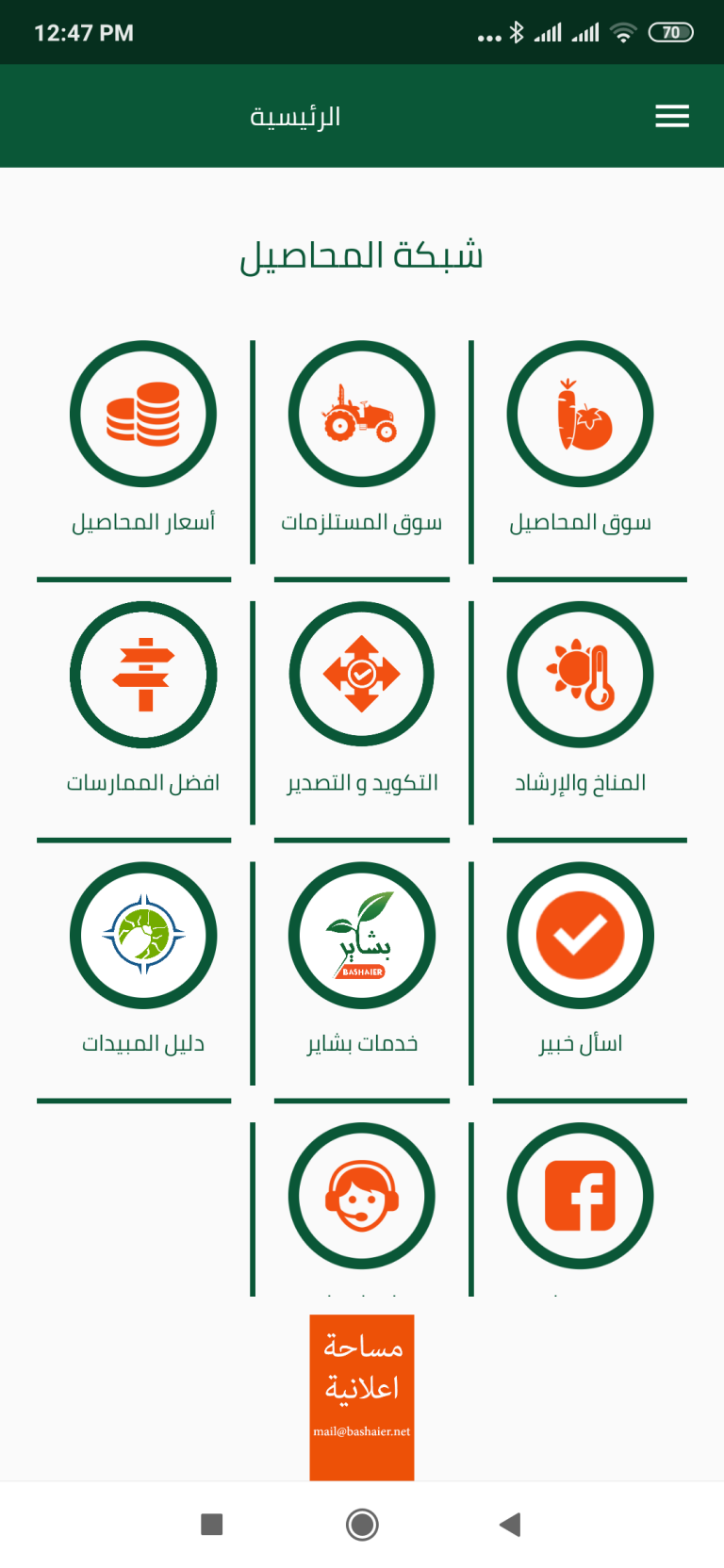 Value Chains Extension Services on Mobile
First "Pesticides Guide": on mobile in cooperation with the Ministry of Agriculture "Pesticides Committee".

"Ask the Expert" Service, weather forecast and technical tips by SMS and mobile/web notifications.

"Market Information" daily updated Per crop.